Hey guys! Gonna keep this brief for now since Im really tired and done feel like typing much. Thought yall would like to see some pics of my newly defretted Ibanez 7 string!
Out come the evil little metal bastards!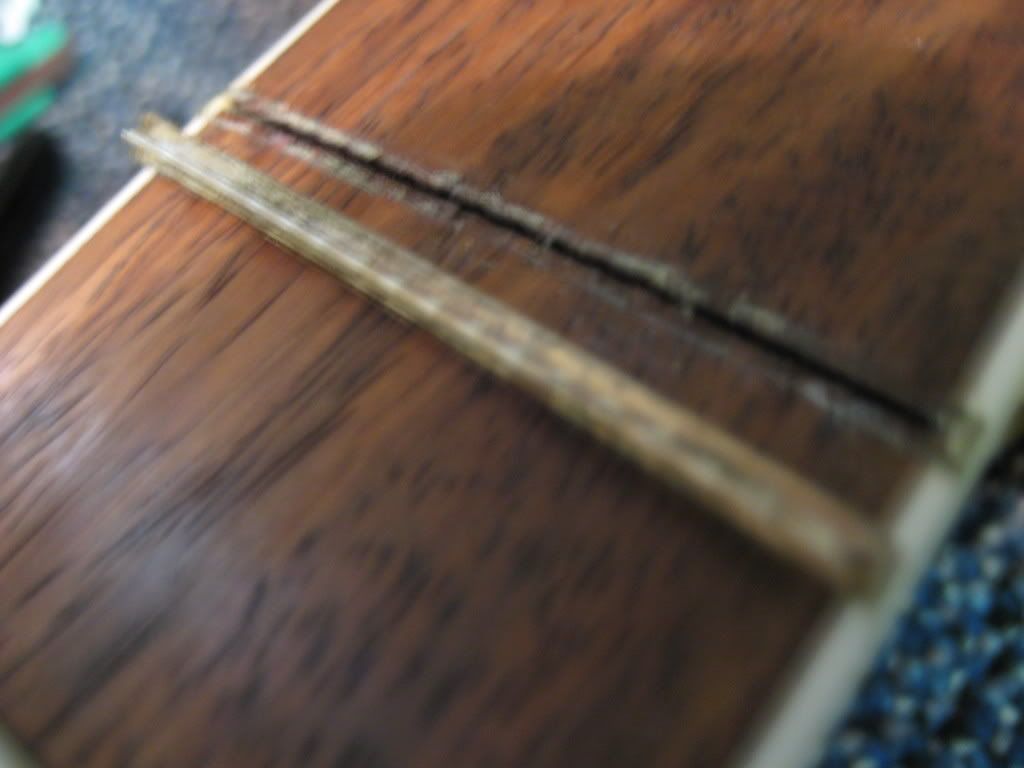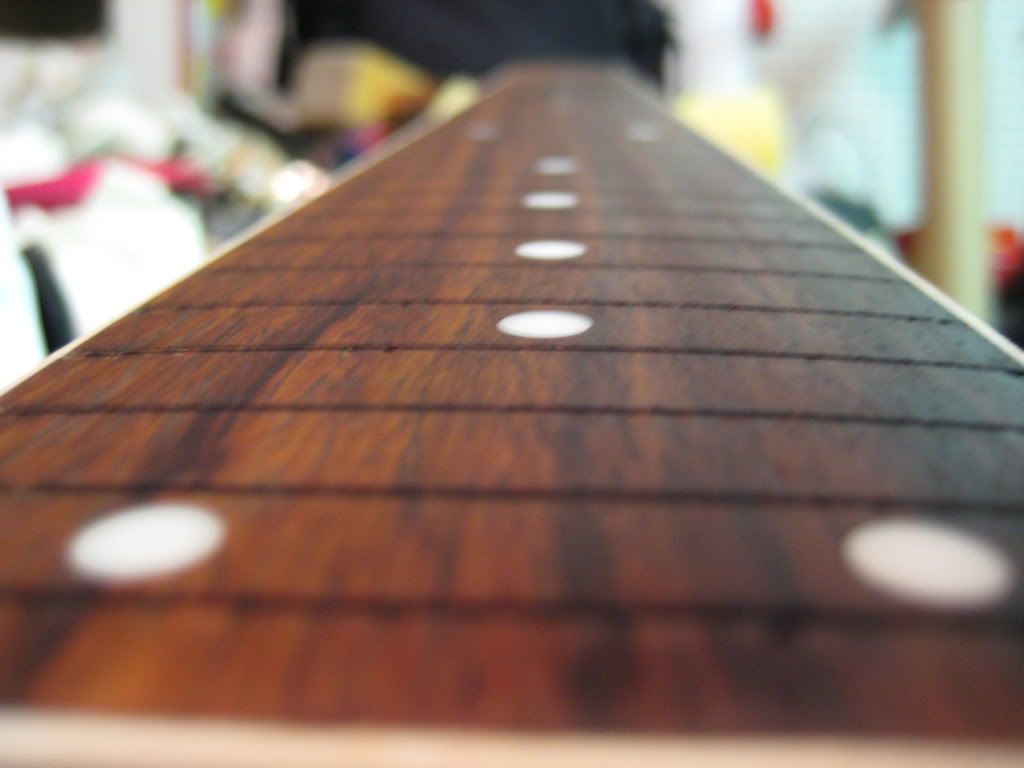 Epoxy Time!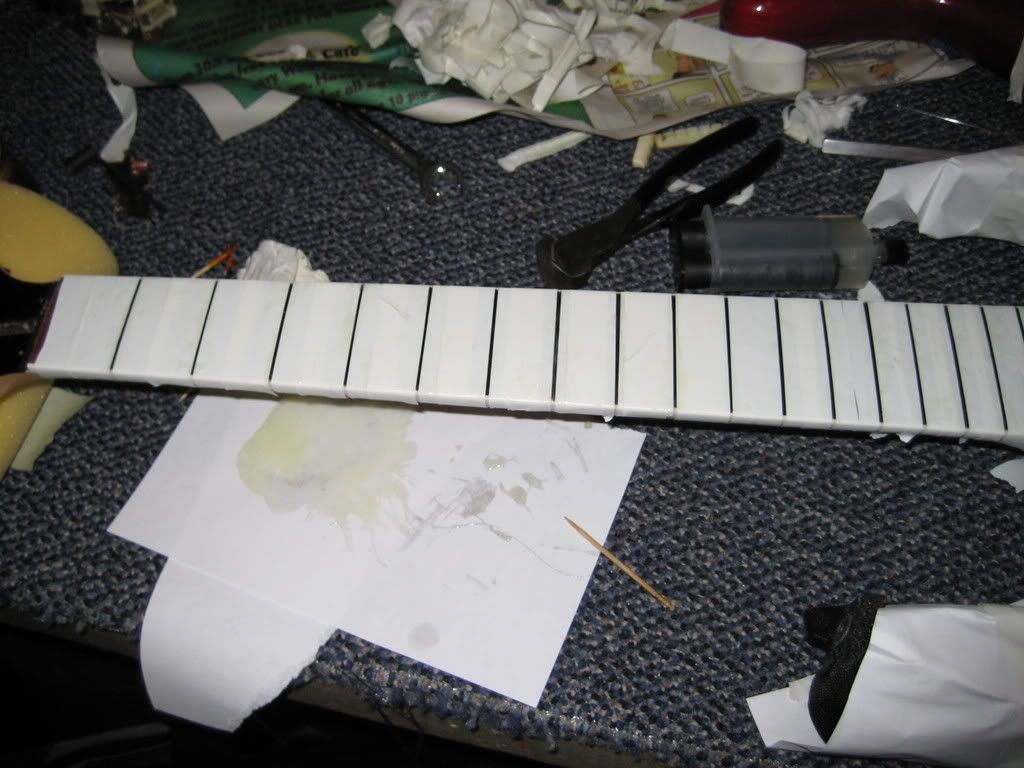 Filled!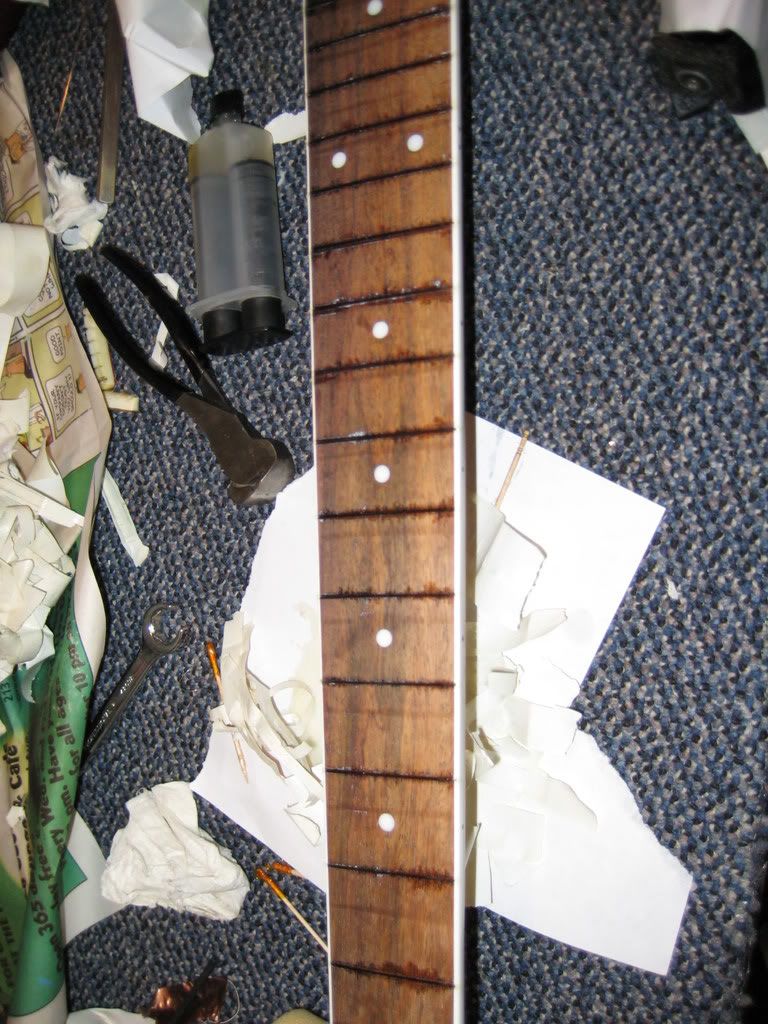 And here she is!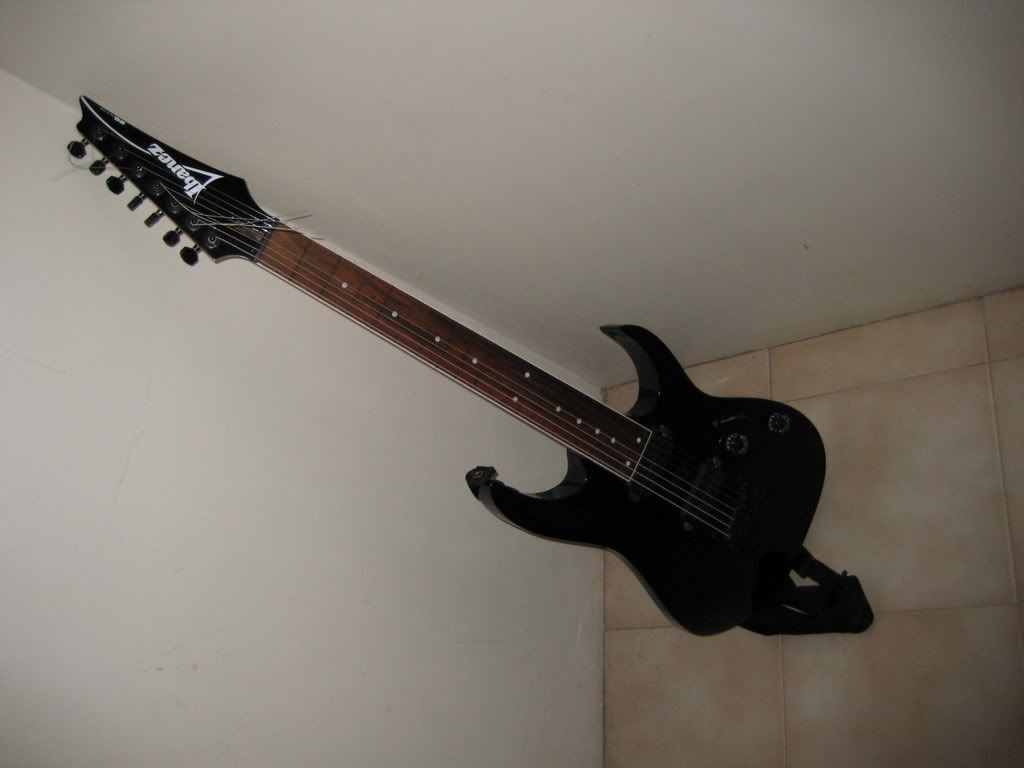 Its not 100% finished, I might want to go back and touch up the epoxy job. At the moment, after all the sanding I really didnt want to tape it down, start mixing the epoxy again, and sand again. I just wanted to string it up and start playing her.
And I simply Love Love Love this thing. I'll be taking her to the Open Jam at the NYC FGF in September (sure as hell beats the Tokai waxed filled thing I played at the open jam in 06, and Ive gotten a bit better on the fretless since then too I might add
)
And too anyone wondering, there was no issue regarding the binding on the fretboard during the fret removal process.
It really plays well, I cannot emphasize it enough. I NEED new pickups though, some Seymour Duncan Active 7 String Blackouts shall be dropped in there. Always wanted a fretless with actives.
Currently strung up with 9-46 with a 59 for the Low B, tuned standard, round wounds. Im about to start experimenting with some different gauges.
This Axe will be heavily used on a bunch of new 100% fretless recordings Im working on. I feel that my fretless chops and intonation are at a comfortable place now to start recording some serious fretless material.
Thanx for looking guys!