Hello all,
I'm new here, and new to playing fretless guitar. I found this forum while googling for answers to my "fretless guitar" related questions, and I'm pretty sure to find some competent help here
It didn't happen intentionally, I haven't been looking for a fretless guitar, but then I was lucky and got a chance to buy this baby: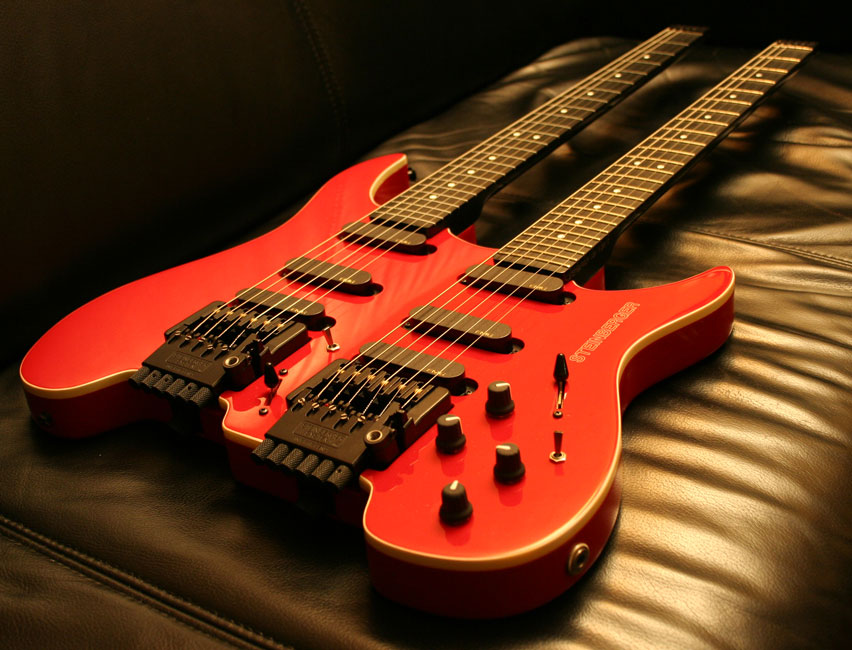 This is a completely original 1991 (Newburgh) Steinberger, the upper neck is probably the only lined fretless guitar neck ever installed on a Steinie ex works. At least the available sources say this. I was very, very curious how it would feel like, and after the first little shock (wow, I didn't know I can play THAT wrong) I'm meanwhile making little progress.
The most basic question right now is: what string gauges do you guys use on your fretless guitar? The Steinie came with new .009s on both necks, and I've got the feeling that's a bad choice for a fretless guitar. I almost don't feel the high B and E string, and both are almost impossible to play in a way to get some sustain (except when pressing them with my fingernails). Then I've heard Guthrie G. talking about the Vigier fretless guitar, which comes with a .012 set. From my current understanding this sounds plausible, because I'd expect a little more "tone" from more mass. Is that your experience, too?
Bernd